LATEST NEWS
CONTACT US
ADD:
TEL: 086-18682010696
FAX: 18682010696
E-mail: info@moskyaudio.com

> Mini Guitar Pedals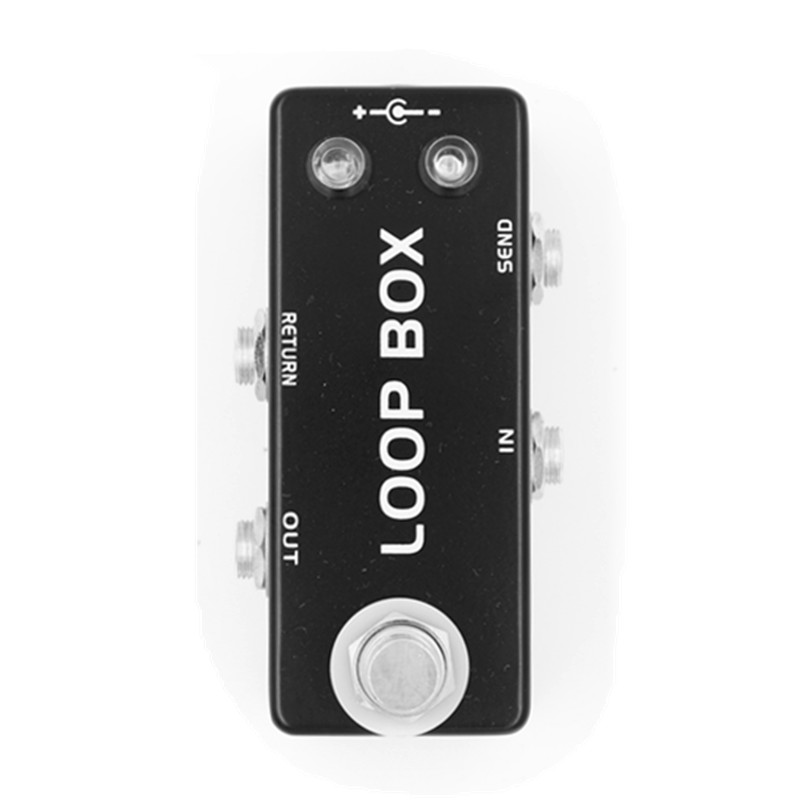 LOOP BOX
Product Model:MP-013
Weight:125g
Colour:Black
Effect Type: LOOP BOX
Product description: ABXY SWITCH,
PRODUCT INTRODUCTION
ABXY SWITCH,
Channel selection
Product Description
Make any effect True-Bypass!
The Loop Box Pedal solve some common signal path scenarios. There are three basic ways to use this:
-It can serve as a switch to enable an effects loop in between the Send and Return paths. Plug your guitar signal into the IN input and then switch on and off your effects all as one switch.
-It can be used to switch from multiple instruments. One instrument is plugged into the IN jack and a second instrument can be plugged into the return. Switch between them without having to unplug instruments and quietly.
-Can be used to split one signal to two amps.
Features:
Loop Switch / Effects Loop Pedal
IN, OUT, SEND and RETURN Jacks
Signal passes passively through pedal when not engaged from IN to OUT
When engaged, signal is sent through the SEND output and received to the RETURN and then forwarded to the OUT Jack.
Uses standard 9V Boss style adapter (not included)