LATEST NEWS
CONTACT US
ADD:
TEL: 086-18682010696
FAX: 18682010696
E-mail: info@moskyaudio.com

> Mini Guitar Pedals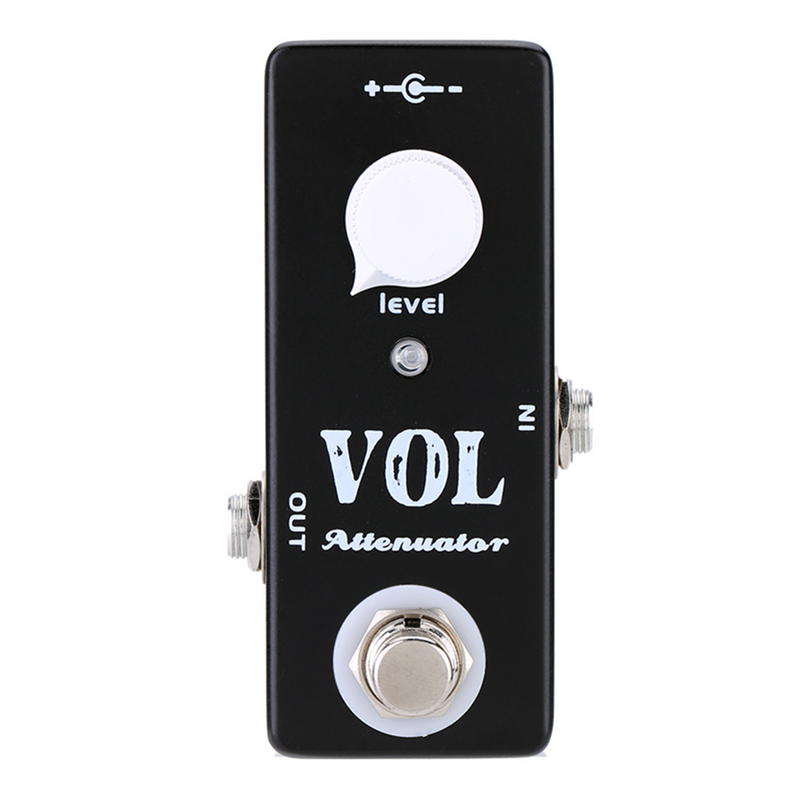 VOL Attenuator
Product Model:MP-07
Weight:125g
Colour:Black
Effect Type: VOL Attenuator
Product description: Based on the EH Signal PAD
PRODUCT INTRODUCTION
VOL Attenuator
Based on the EH Signal PAD
The VOL Attenuator

is a passive attenuator that allows you to instantly switch to a different preset volume.
It's like your guitar's volume knob, with a fully-passive and color-free circuit.
Leave your amp's volume set high for overdrive, and use the VOL Attenuator to lower your level for a clean sound --
then switch it off to kick in your amp's natural overdrive. You can also experiment with the Signal Pad anywhere in your effects chain --
you'll bring out new tonal combinations from your favorite old pedals.